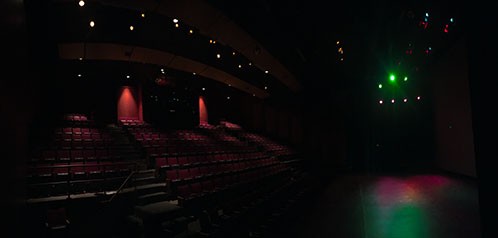 Welcome to our lovely space of endless opportunities!
This Theatre is a beautiful performing space that can be used for all sorts of stage productions, from plays and musicals with our magnificent stage to Dance with our lovely Marley Floor. It can also be used as a meeting place for assemblies and presentations within our school. It even doubles as a MovieTheatre showing Blue Ray DVD's, or streamed video and or picture(s) with professional results on our large projection screen. 
Please be advised that we are no longer renting out our Theatre at this time.