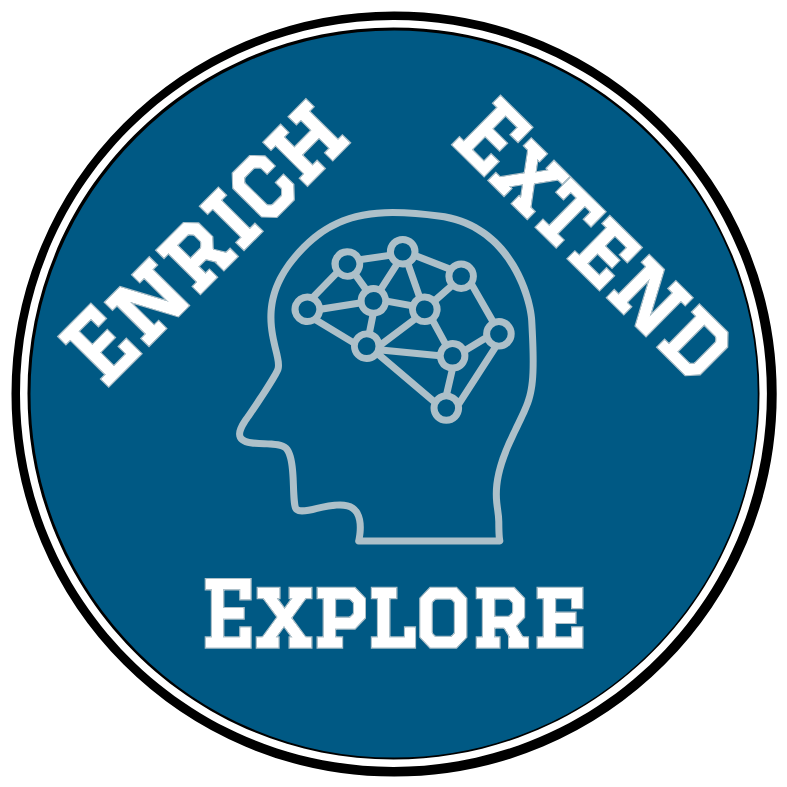 What is Flex?
Flex is a block of time where students have the opportunity to take their learning into their own hands. Centered around student choice and based on the mindset of "Enrich, Expand, Explore", students may use this time to:
Develop a deeper understanding about a topic of choice.

Prepare for upcoming classroom assessments.

Connect with a teacher facilitator and/or peers to revisit topics.

Make up missing assignments, quizzes, or tests.

Prepare post-secondary and scholarship applications.

Complete assigned Career Education or Flex assignments.

Try something new.
When does Flex occur?
For the 2020-21 school year, there will be a 24-minute Flex period at the beginning of each day from 8:20am to 8:44am.
Student Expectations
Flex is a mandatory 2 credit course.

Students are expected to be in class, actively participating, not wandering the hallways.

Lates and absences will be treated the same as with other classes since attendance is compulsory.

Take advantage of the time provided – this is YOUR time to have control over YOUR learning!
Assessment
Assessment will be based on student choice and completion of online Flex assignments. Grades will be assigned at the end of Term 4.
Student Choice (50%)
Meaningful engagement in the chosen Flex session.
Flex Assignments (50%)
Grade specific assignments completed online.
Please email any Flex questions to: paul_bernard@sd33.bc.ca or check out these Flex FAQ's.